WELCOME TO SACRED SITES HEALING HEARTS
TOUR
33 Iconic Festivals in 33 International Cities in 2020
Dates and locations are at the bottom of this page.

SUBSCRIBE FOR EXCLUSIVE UPDATES & OFFERS

WHY?
To create harmony and balance for the health of EARTH and ALL living beings...
to return to unconditional love.


Now is this time on this planet to Believe; to be intimate and connect with others in action so we liberate ourselves and the world.
Say YES to sharing, empowering and social artistry. Don't miss attending at least one or many of these events, hosted by some of this world's greatest visionaries.
Join us for a transformational time in your life. Whatever your passion is to help this world, Sacred Sites Healing Hearts Tour will be able to provide you with a springboard to catapult you beyond what you dream is possible. Perhaps your life up to now, has set you up for this time; a time you could have never dreamt. Join us and learn from our brilliant speakers, orchestrators of mass humananitarian works around the planet and the most accomplished of musicians and artists.
Over the past year, the wonderful awareness and attitude-changing programs such as the World Consciousness Alliance, and Aspen's Earth Calls, have all repeated the question, "Is the planet and humans in need of help?" and delivered the answer, "YES"!!
We are here to respond to this call. How are you preparing for this time? when we have the choice for ourselves and our planet: to nurture ourselves and each other and grow, or isolate and die? Please don't ignore this moment.
How will you immediately benefit?
"Yes" to joining thousand of others just like you who personify Sacred Sites Healing Hearts--committed to making a difference in their own lives, their community and the world.
"Yes" to us helping you discover the path you need to take to find the meaning and impact of your own legacy, and the awareness and action steps you need to take, to make the greatest impact.
"Yes" to understanding and contributing to the importance of a sharing social enterprise business that regenerates humanitarian dollars.
"Yes" to connecting personally to a panel of humanitarian leaders, performers and world visionaries and ask the questions to propel you forward.
"Yes" to receiving incredible event prices of regular conferences.
"Yes" to receiving a package of extras and surprises given to you over the coming year, designed to train, empower and uplift you personally, locally and globally.
"Yes" to providing immediate physical help to a City in need. You will become a part of a humanitarian event, at each site, supporting the compassion care-givers provide to their own communities.
"The Butterfly Effect" states that the tiny changes brought about by a butterfly fluttering its wings have the power to dramatically change the weather. The same applies to us; the actions of one person has the power to transform and impact the world.
You really can make a difference. If you want to leave a positive, long-lasting, fulfilling legacy, give yourself the gift of becoming a team member of Sacred Sites Healing Hearts and attending our events. It will change your life...and the world.
Imagine what we can achieve in our own lives, and for our world as join together.
"
MISSION
The mission of SACRED SITES HEALING HEARTS TOUR+
Sacred Sites Healing Hearts is a global union of people coming together from all walks of life, religions, and cultures working through the medium of performing and visual arts to raise the frequency of our existence on this planet; bringing about positive transformation by promoting ….positivity, respect, harmony, compassion, love, and responsible living.
VISION
Creating a compelling environment that ensures performance excellence, creative experiences, and educational opportunities as a means of healing human hearts and Earth.
SACRED SIGHTS AND HEALING HEARTS TOUR serves as a catalyst for quantum shifts of conscious awareness regarding the healing and restoration of humanity and planet Earth through music, dance and art celebrations; through its fellowship and awareness of performing musicians, artists, and healers; local and global communities and community leaders.
It lifts consciousness toward a level of higher calling.

VALUES
We are committed to performing outstanding artistic productions, with the aim of delivering the highest level of enjoyment and healing to our patrons.

We champion diversity by acknowledging and encouraging the unique, innate and creative nature of every person.

We honor the Sacred Lands, including waters, cherish its peoples, and strive to catapult a healing, harmonious future.

We encourage community involvement.

We cultivate collaboration and cooperation with all living things, including Earth.

Sacred Sties have a history and a wisdom conveyed through humans with Earth.

World Peace and a sustainable environment equals individual peace. Lifting one person; lifts the planet. Our universe; our bodies, are energy and vibration.

Music is the First Language.



IMAGINE
What will happen...
Everything begins with a thought...
"The Native American Hopi Tribe, describes the creation as such: in the beginning, the Creator made the first human and sent him with a drum to the south pole. Once there, this person heard the heartbeat of the Earth Mother and beat his drum. When the two reached a sympathetic vibration, the Earth sent streams of energy to the surface whereupon it became abundant with life force. But there were places where this life force was more abundant, and
the Hopi called them the "spots of the fawn."
These hotspots of energy would, in time, form the foundations of future temples and sacred places we see today. And there's the rub: if you ever feel your life to be lacking in connection to the source of things, go sit in a sacred space, which can be referred to as spiritual self-help centers.
In the last three decades science has made enormous advances in measuring what sensitive people, gnostics and antiquarians have known for thousands of years: that every sacred site on Earth is underpinned by a subtle force that affects human consciousness to an extraordinary degree. Energy measurements of ancient sites such as Carnac stone circle in France and Avebury stone circle in England reveal how such megalithic structures attract electromagnetic energy, which in turn is stored in the unique stones, then released throughout the day.
It only takes a small change in the local
electromagnetic field to alter the human biological system. In fact, the three prime elements found in every sacred site — water, electromagnetism and quartz — are those that make up the human body. In a sense a temple is a mirror of the human temple in its perfect state.
Ancient systems of knowledge teach that we are born perfect, but the worries of the world soon deflect the soul from its perfect state, leaving us disconnected and dis-eased. That is, 'out of ease' with our environment. It was for this reason, above all others, that our predecessors embarked on a global temple-building project.
The idea is really quite simple. Attract the human into the heart of the temple, and by a subtle process of energy exchange, this person who wandered in out-of-alignment walks out whole, or as we have come to call this state, holy. The idea forms our culturally shared experience of pilgrimage." This was written by best-selling author, Freddy Silva.
www.Website: InvisibleTemple.com
Stay Curious
My parents said, "Always make friends with people and things that don't look like you and your life will be full of magic and fascinating adventure."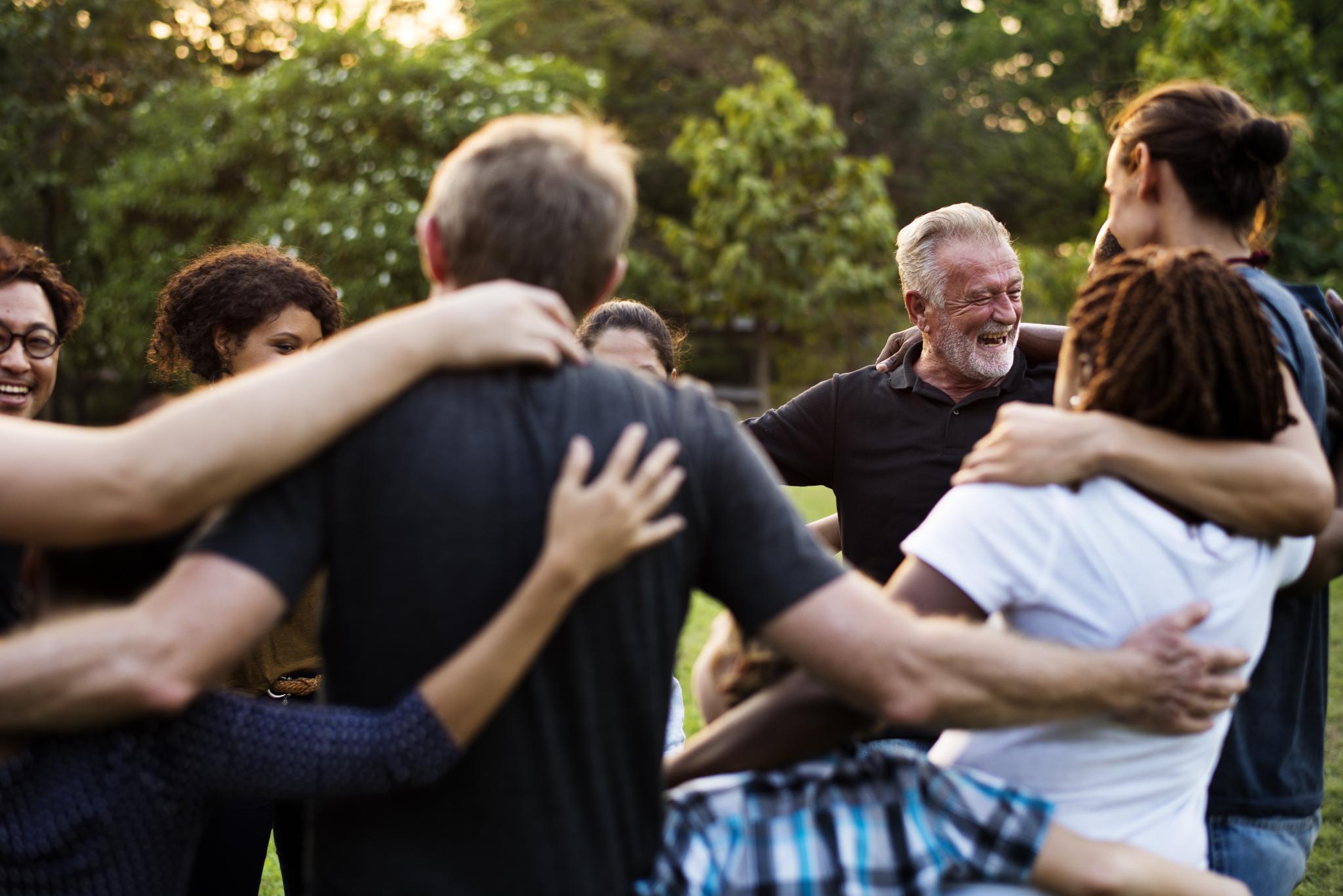 LAURA CLANCY
Laura has studied health and well-being for her life. She became a women's weight-lifting champion after giving birth to her two boys. She is a life-wellness coach, an author, speaker and an improv entertainer.
DR. MARILYN PROSCH.
Marilyn is considered one of the world's leading data privacy experts and developer of privacy standards. She serves as the Project Manager and Data Integrity Guru. Getting data right in the binary world fascinates her, but not as much as Sacred Sites!
MICHAEL FITZPATRICK
Virtuoso Cellist and 5-String Electric Cellist. Recipient of The Prince Charles Award for Musical Excellence conferred by HRH The Prince of Wales.

HEATHER HAKOLA
Heather lives in Sedona, Arizona from San Francisco, California. She has a an extensive business background and cultivates, curates and consults in the fields of metaphysics, natural history and the arts. A foundational member of the International New Age Trade Shows and Coalition of Visionary Retailers, she has co-created and managed numerous, heartfelt, successful symposisiums and festivals, including the Tucson Gem Show.
STEVE MCCARTY
Steve is a multi-platinum singer, performer, songwriter from the original Steve Miller Band. An advocate for the environment, he wrote one of the first rock, environmental songs, "Wild Mountain Honey" which will be performed with ancient instruments and multi- culture dancers during the festival shows. He spoke at the Pontifical Academy of Sciences in Rome on the importance of music to connect to the brain and heart of humanity and the environment.
STELLA LORA HEINIEMI
Stella is a visionary performer, and Healing Arts Festival Producer. She is the creator of the "Adventures of Flier Girl," Earth Mother Mind Jam, One Love Festival and One World Festival, and The Snow Lion Benefit concert featuring sacred music, sacred dance. She worked at Chaksam-Pa while they performed the first Tibetan Opera in America. Formerly known as performing artist, "Ralo," President of Zepicon Records and Band Leader of Stella and the Phins.
JEVA UQUALLA
A Medicine Man's Shaman, Uqualla was born into a family of Medicine People at the bottom of the Grand Canyon: Supai, Arizona, as a member of the Havasupi Nation. Uqualla will develop with the local religious and indigenous leaders, to create Sacred Sunrise Ceremonies of Healing on each morning of each festival. We will leave behind, a residual, positive frequency at the end of each festival day.
DR. TRISH MCCARTY CONE
Trish has been a banker, a school developer, a Yoga teacher, humanitarian and Metaphysician, caring deeply for the elevation of body, mind, spirit, health, wealth and happiness. She serves as a Fellow of Windsor Castle, UK, and Arizona State University Lincoln Center for Ethical Leadership. She is on the board of the World Consciousness Alliance.
PETER WILLIS
Peter is a Quintessential CFO to produce action that maintains momentum and integrity. He has managed many international companies and events. He is a walking example of healing oneself.
DR. BYRON DAVIES
Byron is a knowledge surfer, equally at home on the oceans of engineering, yoga, energy medicine, and human learning. He has been a researcher at big-name universities and big-name tech companies, but is most at home in raw startups, trying to figure out how technology can humanely serve people's needs. He is CEO of Black Swan Learning Corp, which helps people learn more quickly, more reliably, more persistently, and more fluently than once thought possible.
MARY PATRICIA BLUM
Mary Patricia is from Ottawa, Canada, the Capitol of Canada, and has always been a humanitarian-visionary, who lived off-the-grid as a dreamer and young mother, with her son. For two years, she learned about nature and to practice life. She consults with the Minister of Infrastructure and Communities, Catherine McKenna, and the "ONE" organization, formed by BONO. She is a practicing healer and Metaphysician.
RAMI YADID
Multi—instrumentalist, Composter, Producer. Chief of Music Technology at Ramaz.

BRUCE ALLEN
Bruce has owned the TAOS DRUM COMPANY for over twenty years. He believes the way we will save the EARTH is by incorporating Indigenous Wisdom, immediately. The heartbeat of Mother Gaia has been kept alive by native drummers.
KRISTINE ROSENBERGER
Kristine is a seasoned Travel Manager and has been for some of the largest companies on the Planet. Her concern for the environment, and her love of music is equal to her concern for the fun, health and safety of all travelers.
THE PHOENIX BIRD IS RISING
SACRED GEOMETRY
When music is played to sand and it begins to vibrate, how does it create geometrical patterns? What are the patterns of geometry doing in Crop Circles? How does music and sound effect health and well-being?

WORLD CONSCIOUSNESS ALLIANCE
Exists to bridge societies and elevate humanity
OUR BLUE PLANET and CHALICE WELL MAGICAL WATER
Many of us met and learned from Dr. Emoto who fanned a revolution about water carrying messages and energy. Science has emerged to prove that even computers use water to store more information than previously held in computer crystal chips. If water holds so much memory and our bodies are water, what does this mean to our own health and well=being?
GET INVOLVED:
SPONSOR,
DONATE,
JOIN,
VOLUNTEER,
HELP TO PLAN AN EVENT
YOUR SUPPORT IS WANTED
We are not a charity or a not-for-profit; however we donate funds to each community festival and their preferred charities. The more money we have, the more good we can do. We support, especially, those charities helping to provide and clean-up, water.
YOU CAN BE A PART OF THE FUTURE NOW :)
Thank you for joining us in your own way. We know hearts are awake now, just looking for the next step. If your heart aligns with ours, join us in paying forward to support this incredible effort; volunteering and helping to pay for expenses.
"Each festival leaves behind, its residual frequency to uplift and create more just like it."
- M. Patricia Blum
"Music is the catalyst for change at the cellular level, for each human as well as the Earth. It taps into and changes the Zero Point field and indeed accesses our Sacred Geometry."
- Michael Fitzpatrick
We have great respect and much to learn from those shoulders we stand upon. Although Sacred Sites Healing Hearts is a very different model from many arts and music festivals and…
December 3, 2019
The Founders of Sacred Sites Healing Hearts are not new to those groups doing everything they can to make the world more peaceful, more enjoyable and more sustainable. Each in…
October 29, 2019
WE WILL TRAVEL TO 33 DESTINATIONS IN 2020
2020 Sacred Sites Healing (he)Arts Tours and Festivals Month Date
AMERICAS TOUR SITES AND INFORMATION
March FORTH!!!
2,3,4,5 Maui, Hawaii 6,7,8,9 San Francisco, California 10,11,12,13 Portland, Oregon 14,15,16,17 Vancouver, Canada 18,19,10,21 Las Vegas, Nevada 22,23,24,25 Tucson, Arizona 26,27,28,29 Little Rock, Arkansas 30,31 Cancun, Mexico
April
1,2 Cancun, Mexico 3,4,5,6 Nassau, Bahamas 7,8,9,10 Savannah, Georgia 11,12,13,14 Ottawa, Canada
May Sedona, Arizona
June
EUROPE TOUR SITES AND INFORMATION
29,30 Findhorn, Scotland
July
1,2 Findhorn, Scotland 3,4,5,6 Dublin, Ireland 7,8,9,10 Glastonbury, England 11,12,13,14 Nice, France 15,16,17,18 Lisbon, Portugal 19,20,21,22 Dubrovnik, Croatia 23,24,25,26 Sanremo, Italy 27,28,29,30 Jeruselum, Israel 31 Budapest, Hungary
August
1,2,3 Budapest, Hungary 4,5,6,7 Vienna, Austria 8,9,10,11 Prague, Czech Republic
OFF 77 DAYS
ASIA TOUR SITES AND INFORMATION
October
28,29,30,31 Cairo, Egypt
November
1,2,3,4 Prayagraj, India 5,6,7,8 Mayanmar, Burma 9,10,11,12 Angkor Wat, Cambodia 13,14,15,16 Bangkok, Thailand 17,18,19,20 Hong Kong, China 21,22,23,24 Tokyo, or Kyoto Japan 25,26,27,28 Manilla, Phillipines 29,30 Taipei, Taiwan
December
1,2 Taipei, Taiwan 3,4,5,6 Singapore, Singapore 7,8,9,10 Bali, Indonesia
2021 Same Schedule beginning in March
These festivals will celebrate and honor Mother Earth and her Sacred Sites. Many are religious ceremony sites, thousands of years old. We will have fun, as most festivals come together to do, through sharing of incredible music, art, experiences, healing workshops, and amazing things to purchase. And when we leave, we will each take with us a most profound change...inside and out.
Sacred Sites Healing Hearts Uses Cookies
SACRED SITES HEALING HEARTS' website uses cookies. We use cookies to personalize content and ads to provide social media features and to analyze our traffic. We also share information about your use of our site with our social media, advertising and analytics partners who may combine it with other information that you've provided to them or that they've collected from your use of their services. You consent to our cookies if you continue to use our website. Thank you.